Educational Tourism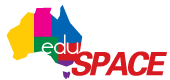 Eduspace is our dedicated education sector consultancy and project management unit.
We have a panel of passionate educators specialising in educational products marketing and representation, experiential education journeys facilitation, training and educational consultancy.
We service local and overseas tourism industry, working closely with specialist educational travel agents, school principals, head of departments and teachers in Singapore and overseas institutions.
We offer consultancy and coordination services by linking travel agents, educational institutions and educators with relevant overseas institutions and government departments and industry suppliers.
Our Education Tourism Portfolio
Customized Overseas Educational  familiarization Trips for Specialist Education Travel Agents
Customized Overseas Educational  familiarization Trips for Educators
Educational Tourism Consultancy and Liaison Services
Educational Tourism Training and Workshops
Facilitation of integrated educational learning journeys itinerary
Overseas Students Exchange Program and Industry Visit Facilitation